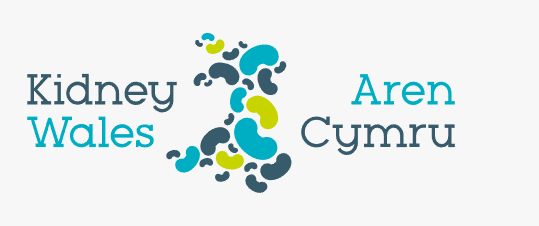 Kidney Research Unit For Wales Foundation (now known as Kidney Wales) was founded in 1967 by a group of local businessmen who was fundraising to raise money to purchase life saving dialysis units for kidney patients . In its history, the charity has supported many aspects of kidney patient care, including the development of the KRUF Institute of Renal Disease, with laboratories, offices and a small lecture room and Transplantation, which originally started in Wales at Llandough Hospital in 1967.
Kidney Wales played a leading role in campaigning for 8 years for the change in law on organ donation to 'deemed consent' which was introduced in December 2015. During its long and distinguished history, Kidney Wales has also contributed towards the staff costs of caring for renal patients, including most recently a children's psychologist, social worker and play workers based at the Children's Kidney Unit in Cardiff.
They told us: "We were made aware of the Cardiff Third Sector Council and their support to voluntary organisations, therefore we touched base with our local contact Thomas Crockett where I set up a meeting to discuss the charity and our ambitions to introduce and expand on grant fundraising. Within this first meet, we left with a abundance of knowledge and pointers to consider when approaching grant funders and where to look for this support. From here on in, we have been given ample opportunities to attend meet the funders events which have been an excellent resources, attended a writing successful bids training course which was extremely helpful, and am able to contact Thomas for local practical support for example taking a look over an application form and offering feedback. I receive regular relevant information and resources, and use funding wales to search for potential grant funders. Since starting this journey, we have already been awarded 4 grants."
Kidney Wales mission is to unite the Welsh kidney community to enable pioneering world class care, support and well-being services. As an organisation some of the ways we are working to deliver this is by delivering education and awareness raising activity. Investing our funds in support services and enhancing facilities and equipment to add value to statutory funding and improve patient care and well-being. Working in partnership with other organisations to enhance the experience and well being of the kidney community and developing innovative programmes in research for the benefit of kidney patients in the Welsh Community
With the significant help of our supporters, Kidney Wales helps patients by:
· Providing information, advice and assistance to patients and their families;
· Making grants available through a Well-being Fund for patients;
· Working alongside the NHS to invest in targeted support for kidney patients;
· Running research projects that benefit Welsh kidney patients.
They told us: "The support of our local CVC contact in Cardiff , Thomas Crockett, has been incredibly helpful at a significant time of change for us at Kidney Wales. What could have been a really overwhelming and anxious time exploring a new area of fundraising has been made less intimidating at a difficult time off the back of the pandemic. The guidance, recommendations and support since introducing this new area of fundraising to our organisation has been invaluable, and is building my confidence as a sole fundraiser daily in developing grants fundraising further for the charity."